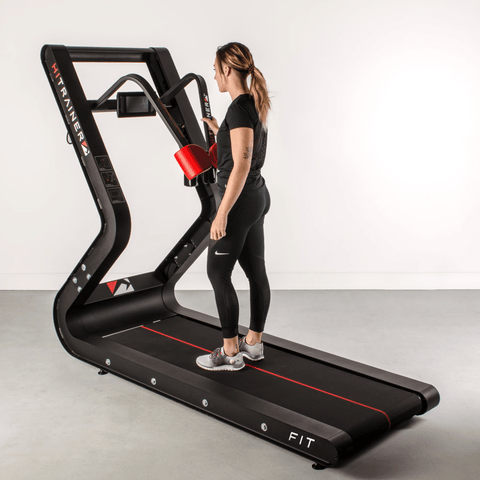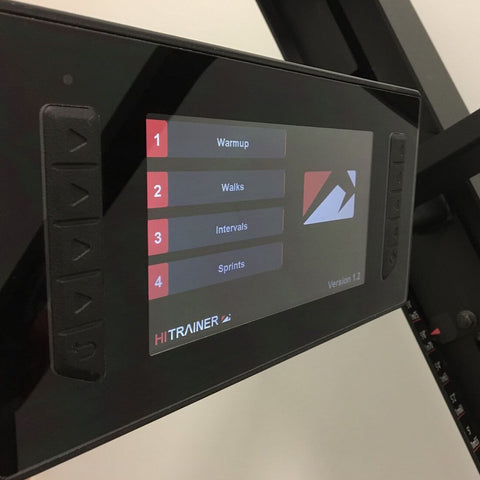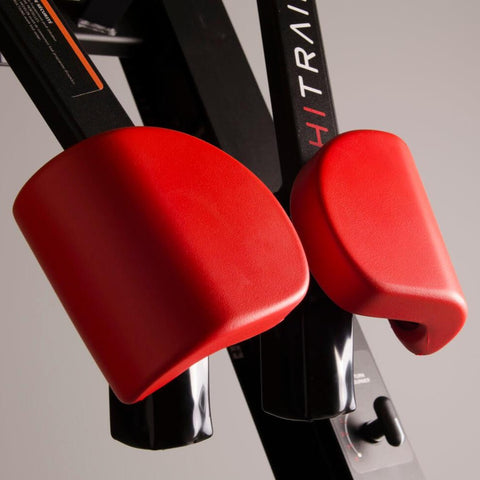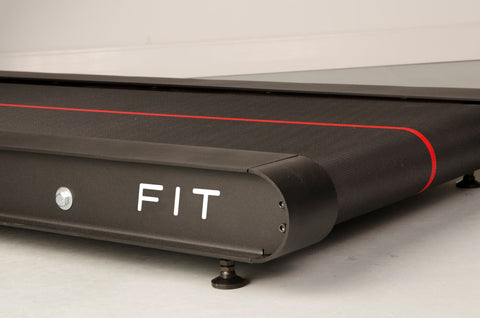 HiTrainer
HiTrainer FIT
Please expect 3-4 weeks approx. for delivery of the HITRAINER
Choose the type of training that suits you

Sprint Training conveys numerous benefits for people of all ages, body types, and abilities. Users will benefit from short sprints on the HiTrainer FIT during small group training to elevate their intensity level. Corporate clients looking to save time will love the high intensity intervals, whereas seniors may find that moderate-intensity walking intervals will give them the best results.
ZERO MOMENTUM ENSURES SAFETY FOR ANY CLIENTELE
The HiTrainer FIT is different from other non-motorized treadmills because the belt offers no momentum, enabling a safe experience since the belt stops exactly when you do. It is possible to adjust the running surface from light resistance to 300 pounds for heavy-duty sled training.
OPTIMIZE YOUR SQUARE FOOTAGE
With very limited space, coaches and clients can use the HiTrainer FIT for cardio, strength, rehab, athletic training, circuit training, weight loss program and client evaluations. Other than being versatile for different type of trainings, the HiTrainer FIT will also optimize the space in comparison to the turf you would need to do sprint or sled work.
DRIVE POSITION REDUCES IMPACT ON LOWER BACK AND JOINTS
The HiTrainer FIT puts the trainee at a 50-degree angle which significantly reduces the running impact on the lower back and joints, therefore it is appropriate for different clientele such as the overweight or those without an athletic background.
SPEC:
Overall weight: 425 lbs. (193 kg)
Running surface: 67" x 22" (170 x 56 cm)
Size : 32.5" (83 cm) X 81" (205 cm)
Display: 7" color LCD
Power Supply: 110v
Warranty: 3-year all components
Country of Origin: Made in Canada