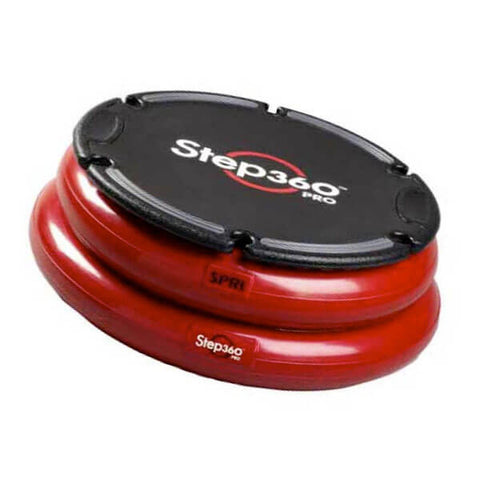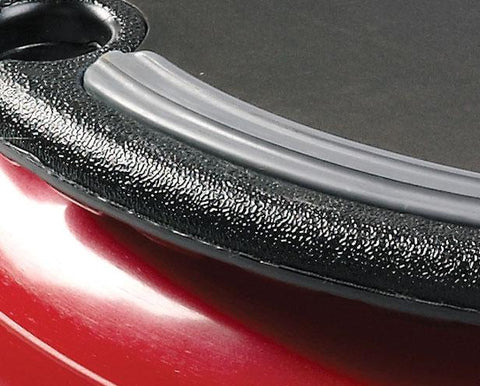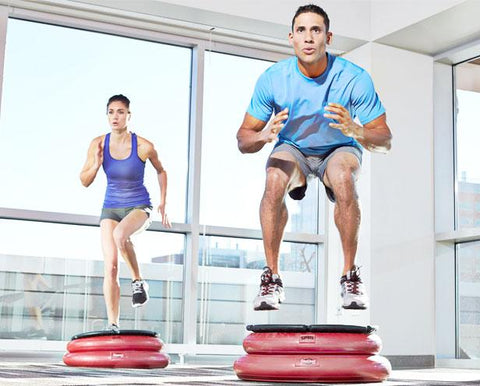 SPRI
The Step360 Pro
Balance is necessary to enhance the overall effectiveness of fitness, performance, and rehabilitative exercises. The Step360 Pro brings a 360 experience to your workouts, designed to improve the body's balance and stability. You can adjust the air in each chamber of the Step360 Pro to either make your workout easier or more challenging.
Turn the base over and use it to keep balance balls in place, creating a stable, body-conforming stretch surface for flexibility exercises. Includes a Training Wall Chart, hand pump and Workout DVD, featuring three 20-minute 360 workouts, along with a 10-minute bonus routine. Also includes a free downloadable exercise chart.
Step360 Pro Features:


Durable, non-slip surface


Step, stand, lay, or even jump on


Adjustable air chambers for custom difficulty


Turn over and use as a balance ball base while you stretch


Includes Training Wall Chart, hand pump and Workout DVD


Downloadable exercise chart


DVD Total run time: 70 minutes
PDF Informations
See the Step360 Pro in action!