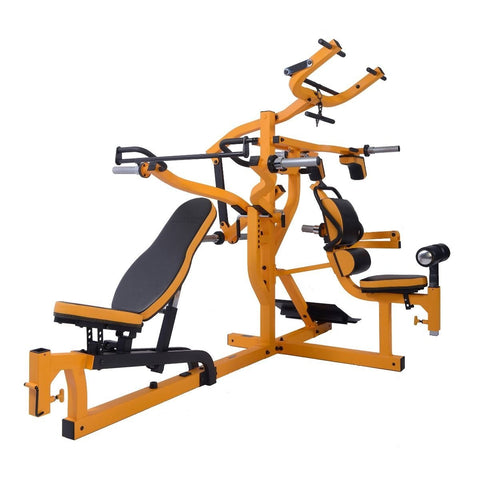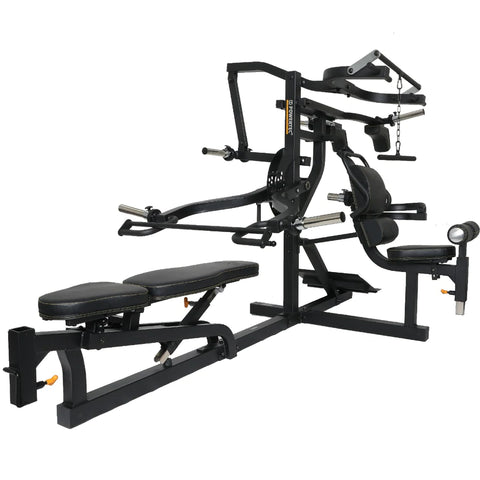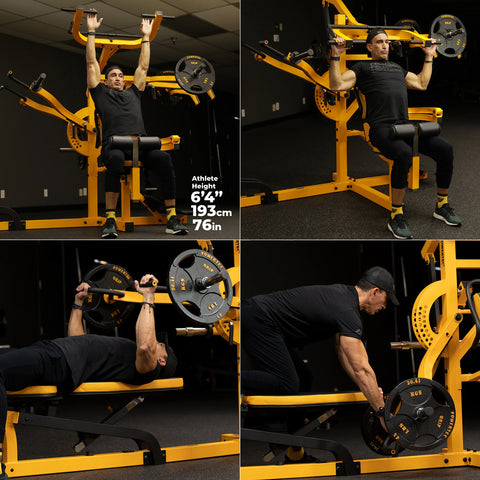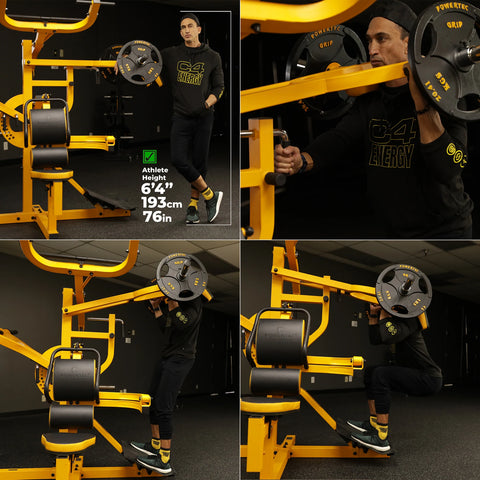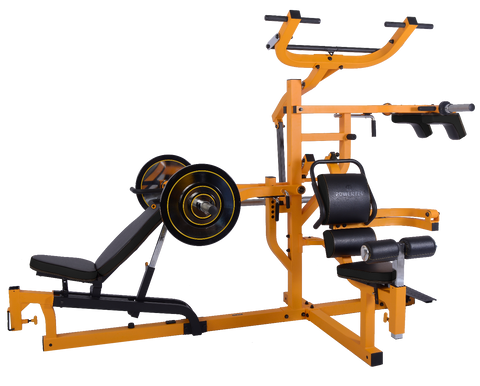 Powertec
Powertec WORKBENCH MULTI SYSTEM (WB-MS20)
Powertec WORKBENCH MULTI SYSTEM (WB-MS20)
THE ULTIMATE ALL-IN-ONE HOME GYM
The Powertec Workbench Multisystem is the market leader in multi-station leverage gyms. This compact, revolutionary design provides total body training for up to three users simultaneously. The MS can be accessorized with a wide variety of modular attachments to grow with your training needs. Ideal for home use, personal trainers and light commercial facilities. New and improved angled stainless-steel weight horns, extra adjustable press arms settings and improved padding material all elevate the Multisystem to new heights. For machine dimensions and weight capacity, see 'Additional Information' below.
Simultaneous 3-Person Use
Improved top clearance allows for 3-Person use at the same time. This gym provides multiple user access opening up a variety of applications from the home to many light commercial settings. The footprint remains quite compact for a multiple station gym.
Increased Lat Exercise Options
Added inner lat pull handles give you additional exercises. With over 12 single station machines, each station is pre-set to provide its own individual exercise machine. The user can move quickly from station to station with minimal adjustments. The position of the shoulder press is changed slightly from the previous model.
IncreasedBack Safety
Back padding on the seat has been repositioned for better lower back support.
ImprovedSafety
Stopper added for your protection during exercise.
TheLeverGym Advantage
Lever arms drive the exercises. Weight plates are loaded directly onto the lever which simply replaces the barbell thus providing the natural feel and resistance of free weight with the safety and control of a machine.
Virtually Maintenance Free
The Workbench Multi system has no cables or pulleys. All exercises incorporate bearing driven lever arms to provide a smooth and quiet operation.
Weight Capacity Max Load (lbs):
Squat Lever Arm: 500 lbs.
Starting Weight (lbs):
 dimension: