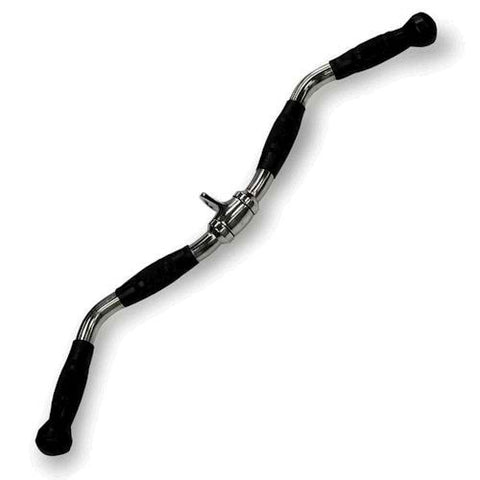 York
YORK Pro-Grip EZ Curl Bar Attachment
Pro-Grip EZ Curl Bar Attachment with Rubber
The EZ Curl Bar Cable Attachment is biomechanically designed for the most complete arm development possible.
This gym quality cable attachment offers two sets of comfortable knurl-textured rubber grips allow close-grip or wide-grip curls and triceps press downs with flawless control and balance.
The angles on this ez curl bar attachment were designed specifically for peak bicep and triceps contraction. Plus, this EZ Curl Bar Cable Attachment offers rubber grips for a sure-handed grip.
The length of the Element Fitness Pro-Grip EZ Curl Bar Attachment is 30 inches