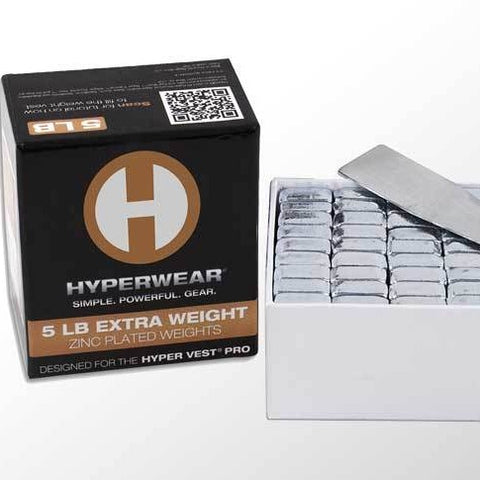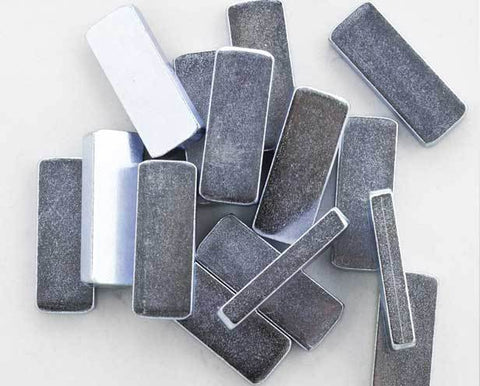 Hyperwear
Extra weight for Hyper Vest Pro
Each box contains 36 individual zinc coated steels weights (2.25oz each) allowing you to add in small increments.
PRODUCT FEATURES
Rust proof zinc-coated steel weights
36 individual weights (2.25oz each)
Add as little or many as desired
Hyper Tool used for easy insertion
Weights can be installed by hand by simply prying open the individual weight pockets and sliding the weight in place. Fold the elasticated pocket flap back in place to ensure weight is held firmly in place. A Hyper Tool is also provided for easy insertion.
Weight can be installed in any arrangement desired to create different weight distribution. Each weight pocket can hold up to two individual weights.