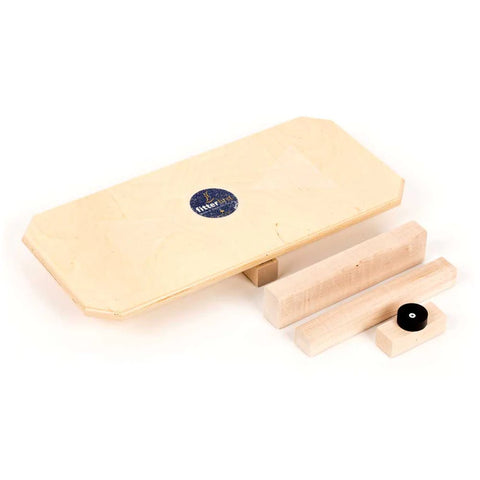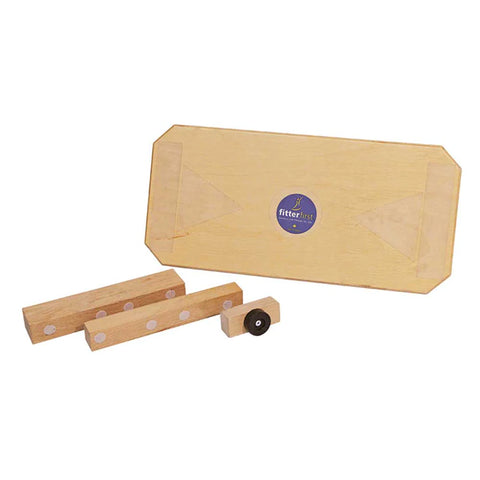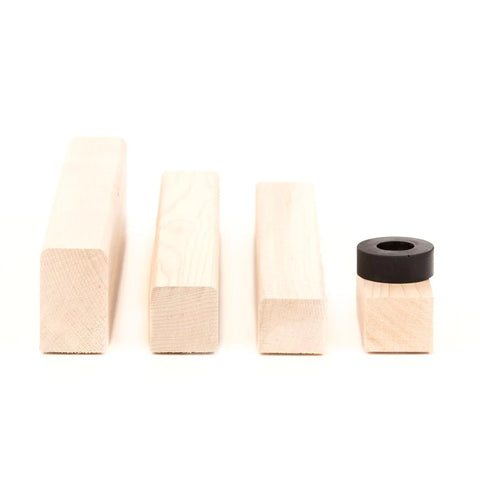 Fitter First
Fitter1 Combo Board
FitterFirst Combo Board

The most versatile balance board available!

The Fitterfirst Combo Board provides multiple ways to improve balance in one board. With interchangeable fulcrums this is a great option for all levels of balance trainers, from seniors to athletes, and is suited for both home and clinical use.
4 interchangeable fulcrums included - 3 rocker & 1 wobble
Improve balance, strength & proprioception
Build core & lower body strength
Decrease rehabilitation time & improve sport performance
Fulcrums secured by velcro for quick adjustment
Durable 3/4-inch birch plywood suitable for commercial use
Safe, non-slip surface for any time of footwear or bare feet
High-quality birch plywood for high use settings
Popular with physiotherapy clinics and gyms for its durability and versatility. Has built in notch on back for portability.
Product Dimensions: 24.25" x 11.5" x 3.75"

Manufactured in Canada!