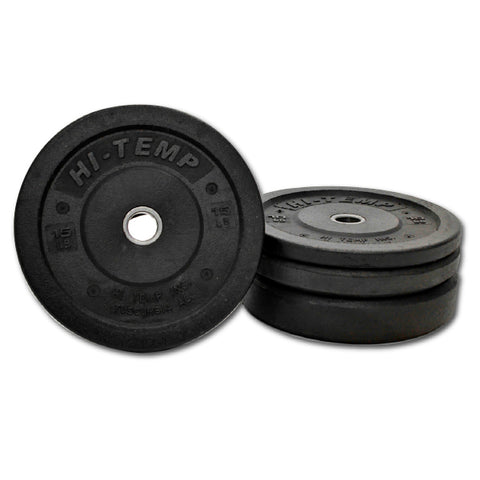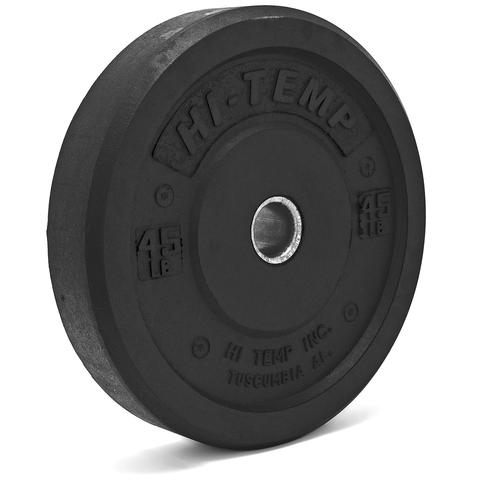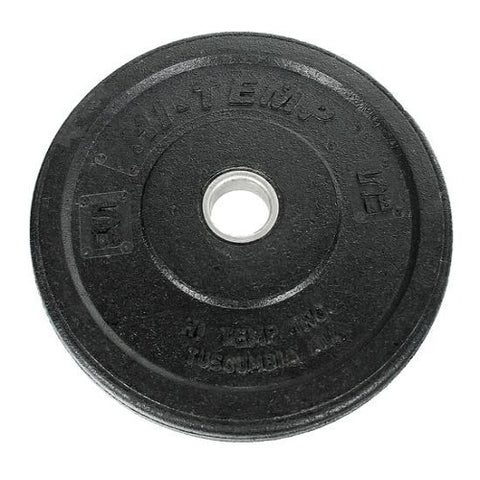 Hi-Temp
Hi-Temp Bumper Plate
SOLD INDIVIDUALLY

 
Weights are sold individually - NOT sold in pairs.
Made for more than a decade at the Hi-Temp plant in Tuscumbia, Alabama, these ultra heavy-duty Hi-Temp bumper plates remain the only American-made bumpers on the market. By no coincidence, they also rank among the very best—vouched for by gym owners, competitive weightlifters, and strength training specialists, alike.
Finding a happy medium between the dangerous clang of old-school iron plates and the springy bounce of some imported bumpers, Hi-Temps are built from a nearly indestructible marriage of recycled, vulcanized rubber and a 2" stainless steel insert. Better still, the collar on Hi-Temp bumpers is inset from the plane of the plate, allowing for better protection when multiple plates are on the bar, and reducing the risk of inserts getting impacted or popping out.
These are not your father's dispensable bumper plates. Tough enough to handle the punishment of intense daily use (be it in a high school weight room, an Olympic training center, or your own home gym), your Hi-Temp bumpers are guaranteed to last for the long haul. Measuring 17.5" (only 10Lb to 65Lb) in diameter, they're available in weights of 5, 10, 25, 35, 45, and 65 pounds.
THE ONLY BUMPER PLATE MADE IN THE USA!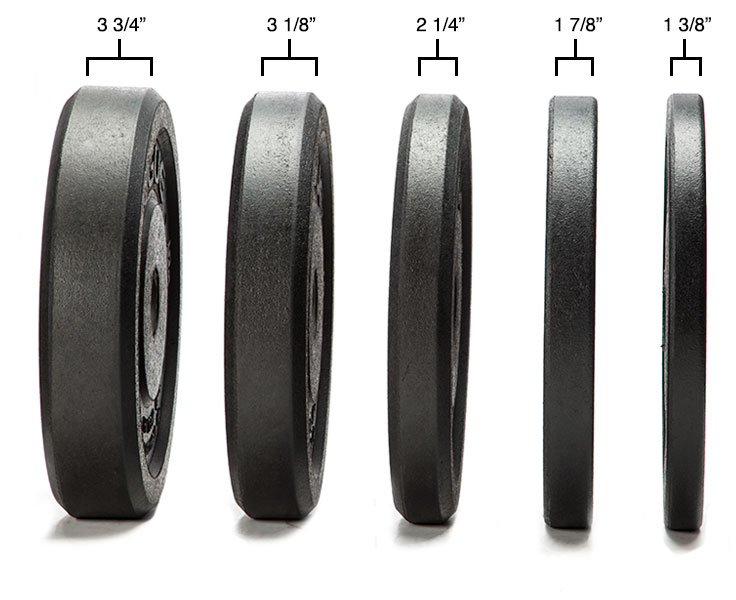 Warranty: