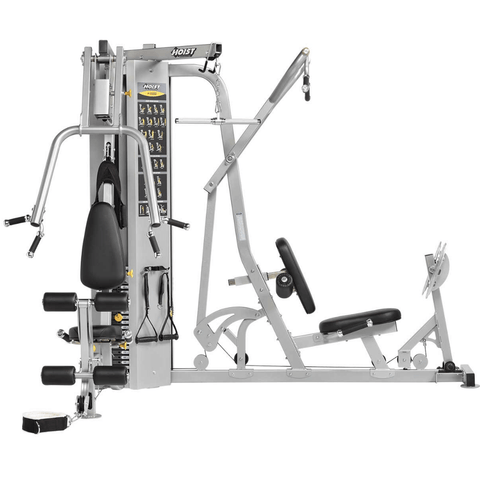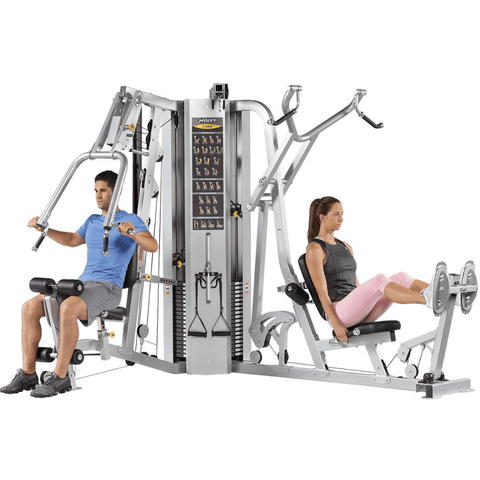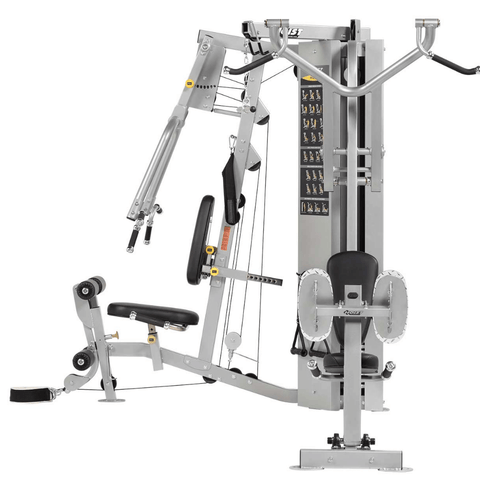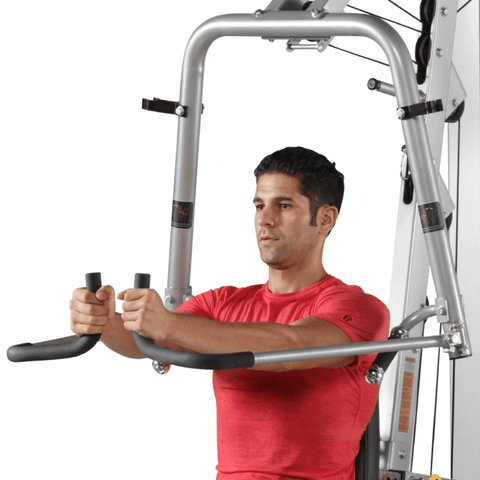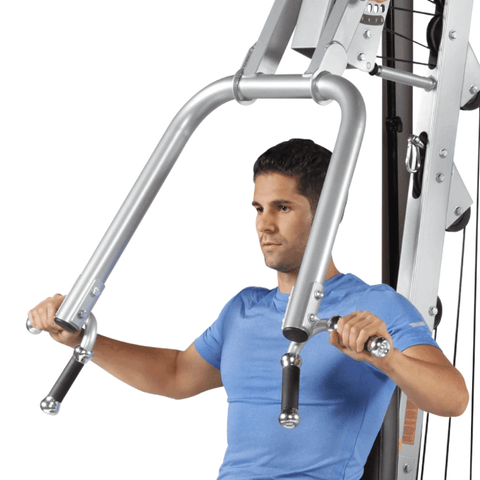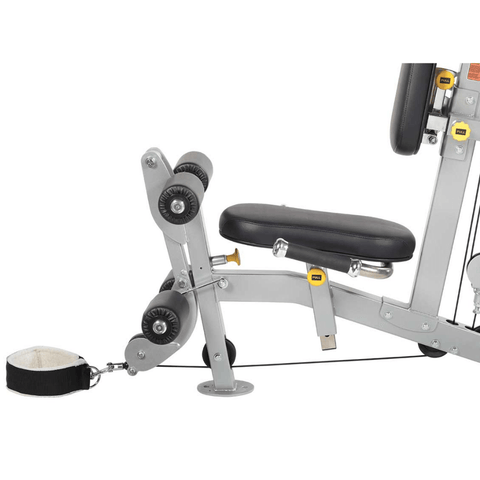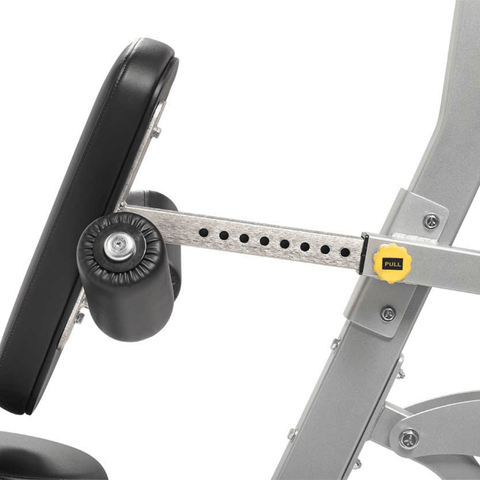 Hoist
Hoist 2200 2-Stack Multi Gym
The HOIST Fitness H-2200 2 Stack Multi-Gym brings 40 years of innovation with its recent redesign by our engineering team. Designed with the same smooth, natural, quiet motions that have become the HOIST® trademark, the Hoist 2200 is the most up-to-date premium 2-station gym for light commercial settings.
Features
200 lb. Silent Steel™ weight stacks: Each solid steel individual plate receives pressed-in industrial plastic bushings and then is machined to exacting specifications to insure glass smooth operation plus eliminating any metal to metal contact or sound.
Exercise Placard provides a visual aid to illustrate exercise movements and help in organizing your workouts.
Easy Glide™ inserts make adjustments quick, smooth and secure eliminating metal against metal contact & friction.
Compact 2-stack gym provides an uncompromised range of exercises commonly found in health clubs.
Space saving "L" shaped design fits easily into a corner and efficiently accommodates 2 users.
Two Strap Handles with 3 length choice rings.
Including: Curl Bar and Fleece Knee Strap
Assembles Weight and Dimensions

Product Width: 106.00" (269.24 cm)
Product Height: 83.00" (210.82 cm)
Product Length: 90.00" (228.6 cm)
Machine Weight: 1,005 lbs. (455.86 kg)
Cables: Minimum breaking strength 2,000 lbs.