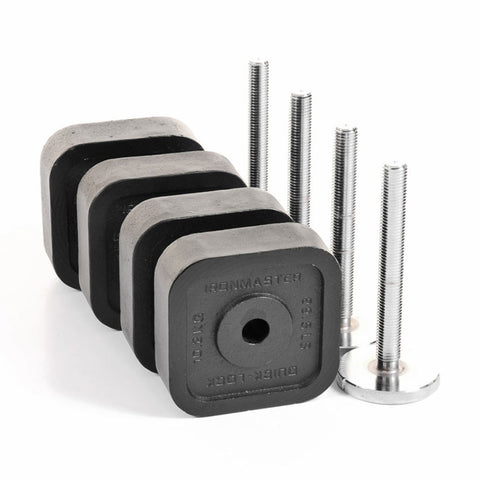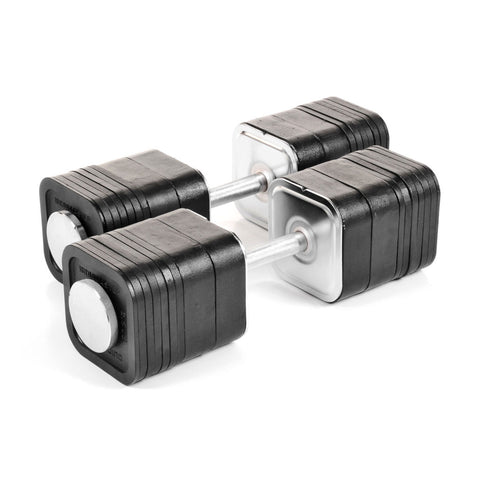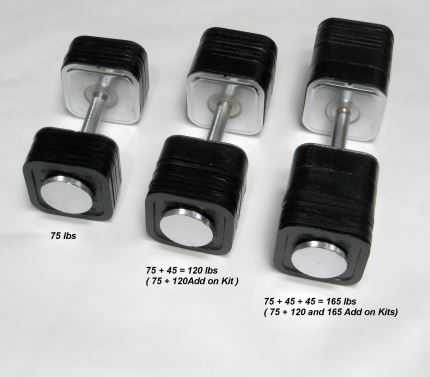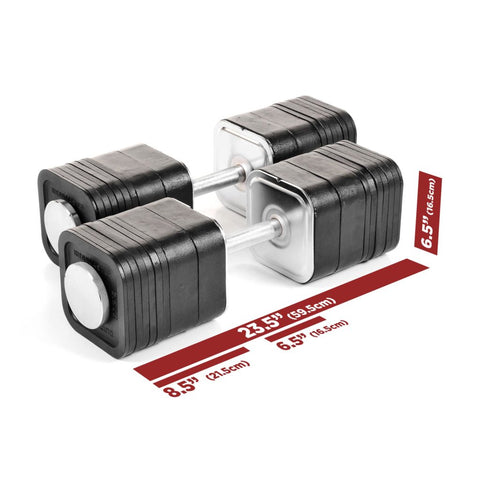 IronMaster
IRONMASTER Add On Kit 165 lbs For Adjustable Dumbbell
You must have the 75 lb dumbbells and the 120 lb Add on Kit first. Then this 165 lb Add on Kit is used on top of the 120 lbs dumbbells.
This is a special add on weight kit for the Quick-Lock Dumbbells to bring them up to 165 lbs (for the 120-165 lb range).
The extra long locking screws are fully threaded which require them to be screwed in and out all the way to make a weight change. This is to add extra strength and safety in the upper weight range. Please expect a little extra time required to make a weight change.
It should be noted that the Quick-Lock Dumbbell handles were originally designed for use up to 120lbs.

The use of this custom add on kit will void the lifetime warranty of the original product if they are dropped or abused. 
We have built many of these custom add on kits and they work really well and lock up nice and tight. Fully loaded dumbbell is 23.5″ long.