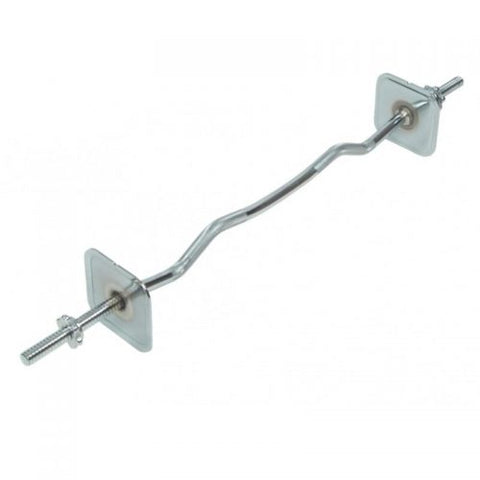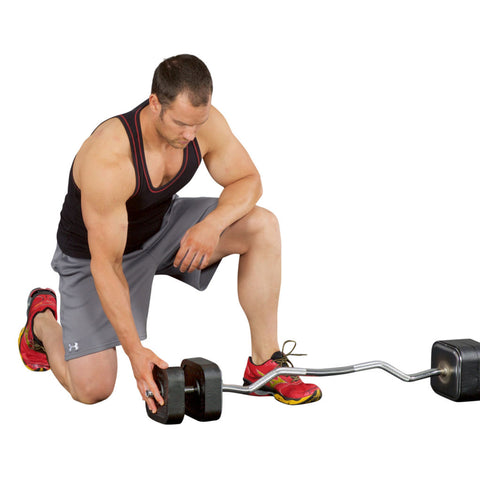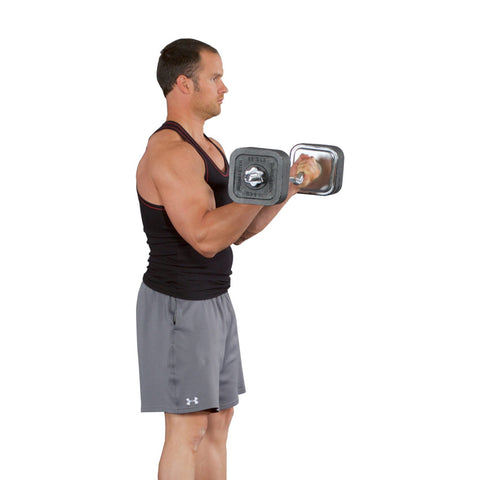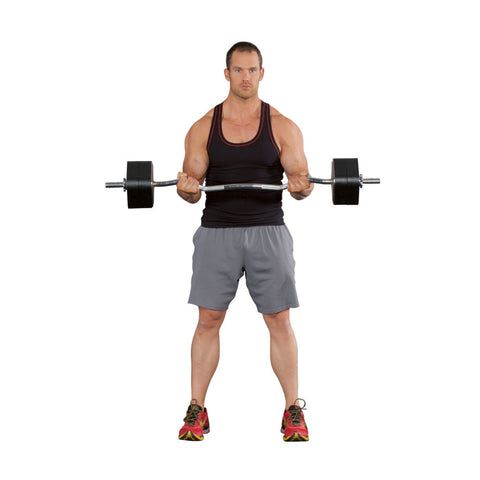 IronMaster
IRONMASTER Ez Curl Bar For IRONMASTER Plates
The acclaimed strength training equipment specialist Ironmaster invests much of its time on research and development to bring you superior, versatile and high quality home gym equipment that offers you the best value for money.
A good quality EZ bar is a valuable addition to your home gym, and the Ironmaster EZ Curl Bar is a customer favourite.
It may look like a standard EZ curl bar, but has a small detail that makes a big difference. The Ironmaster EZ Curl Bar is designed to be paired up with the Ironmaster Quick-Lock Dumbbell weight plates. 
Made of solid chrome plated steel with knurling.
Used with Ironmaster Adjustable Dumbbell weight plates.
Quick spinning collars and backing plate secure the plates and prevent the bar rolling.
48″" (122 cm) long overall with 7″" (18 cm) long bar ends.
Will hold up to 150 lbs (68 kg) of Quick-Lock Dumbbell weight plates.
Bar weight is 15 lbs (7 kg) so the total maximum weight is 165 lbs (75 kg).
If you put all the plates from the 75 lbs Quick-Lock Dumbbell set, you will have 145 lbs (65.5 kg) total.