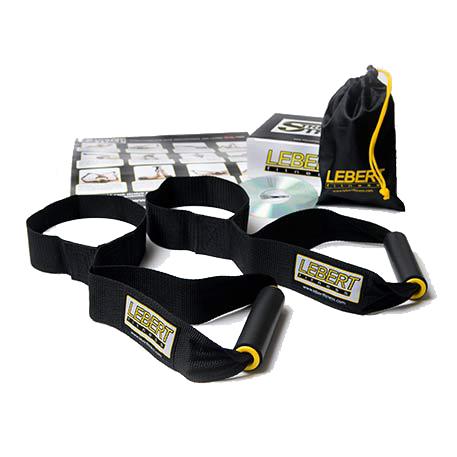 Lebert
Lebert Stretch Straps
To the masses, perhaps two of the most overlooked and yet most vital components of our fitness lives are flexibility and mobility. Strength, power and speed have very little importance if you cannot move freely and pain free.
So why  is it that many people do not stretch?  Many people do not stretch simply because it's not comfortable or they cannot reach an appropriate position.  For those that do stretch, positions are often held while another joint may be compromised.  The Lebert Stretch Strap™ is a simple, yet innovative tool that will assist you in reaching positions more comfortably that may have been previously not possible and, in addition, allow you to hold the stretch longer!
Each package consists of two Lebert Stretch Straps™, complete with a small carry pouch and instructional DVD.