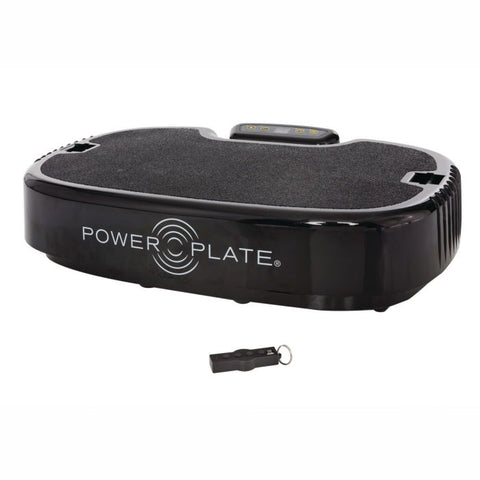 Power Plate
Power Plate Personal
The Personal Power Plate is a multi-benefit exercise tool that helps you reach your goals, faster and more effectively. Delivering the gold standard in whole body vibration technology, the Personal Power Plate has a set frequency of 35 Hz, a 30– or 60–second timer, and a remote control for easy operation.
In fact, studies have shown Power Plate users lose twice as much fat over six months over those using simple fitness and diet alone. It's compact and easy to store under a bed or in a closet, with various optional case options for travel and quick, on-the-go workouts.
Add the Personal Power Plate to your routine and experience the world-renowned vibration technology that is now available in its most compact size.
What's Included
Features:
Grade: Consumer
Color: Black - additional colors available upon request (additional fee with a 12 week lead time)
Frequency / Pre-set Frequencies: 35Hz
Time Selections: 30 or 60 seconds
Vibration Energy Output (amplitude): Low or High
PrecisionWave™ Technology: High-fidelity harmonic vibration system that provides uncompromising performance for unsurpassed results
Specifications:
Dimensions (W x D x H): 27.5in x 18.7in x 6.2in / 70cm x 47.5 x 15.7cm
Weight: 40.4lb / 18.2kg
Maximum Load: 264lb / 120kg
Power Supply: 100-240 VAC, 50/60Hz Universal Voltage
Nominal Power in Operation: 160-185W
Certifications:

CE
PSE
UL
cUL FCC ID
IC ID
TELEC RF