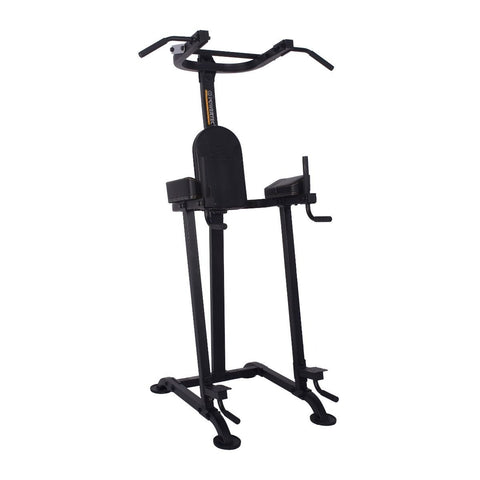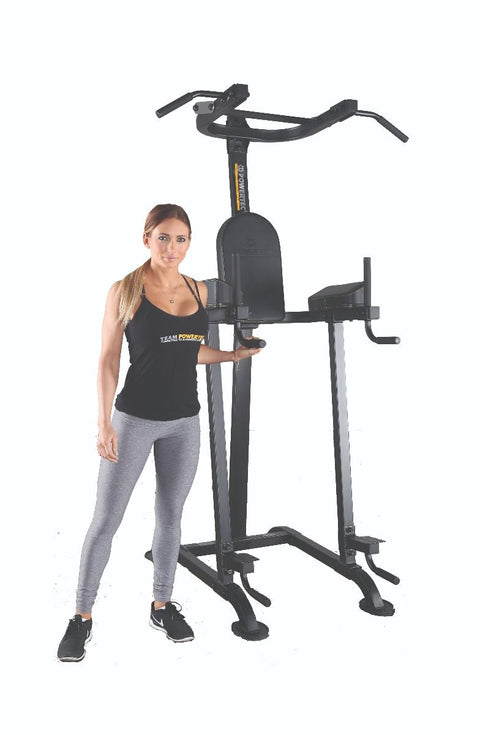 Powertec
Powertec Basic Trainer (BT)
Improved Design

The arm padding has been improved and the black angle was modified for increased body clearance during exercise movements.
Multiple Gripping Positions
Numerous grip positions are available to accomplish the different exercises. The chin-up section also incorporates a swivel straight bar for close grip training.
Weight capacity: Chin up and Dip bars: 400 lbs. Bodyweight.
Dimension (L x W x H): 47.5" x 47" x 88.5"
Possible exercises you can do with the Basic Trainer:
Chin up
Dip
Straight Leg Raise
Push Up
Hanging Knee Raise
Sit Up
Hanging Abdominal Twist
Inverted Pike Pull Up