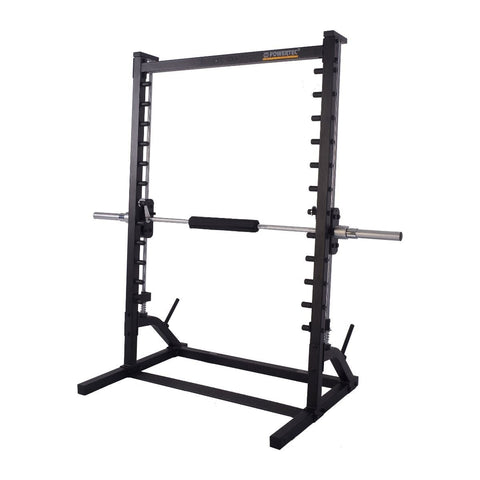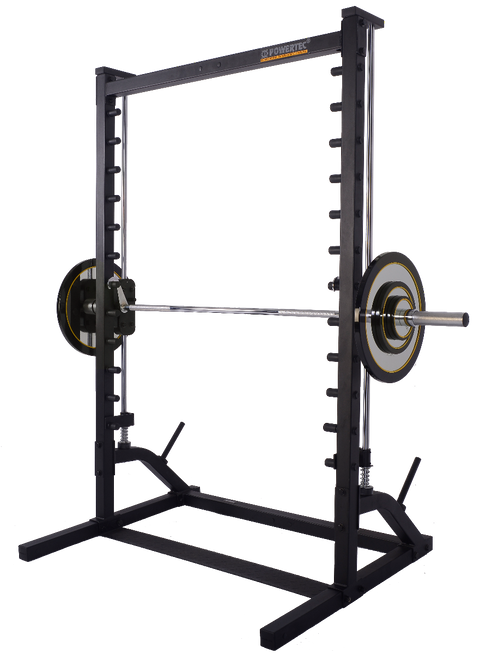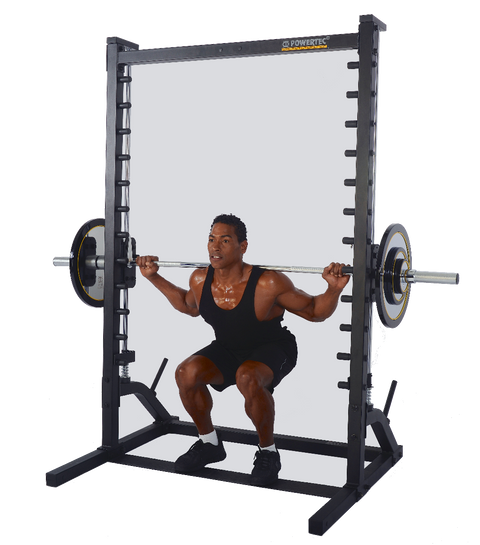 Powertec
Powertec Roller Smith (WB-RS)
Industry Leading Roller System
Industry Leading Roller System The Powertec Roller Smith Machine incorporates a revolutionary carriage system for the smooth weight training experience. The high tensile strength Olympic Bar is driven by a roller system that incorporates bearing drive nylon reinforced wheels for the ultimate in stability, safety, and smoothness.
New for 2019, the roller smith comes with stainless steel weight horns.
FEATURES:
Safety Focused
Adjustable spring-loaded safety catches, give the user the confidence to push maximum weight.
Expandable with Accessories:
The user can further customize their Roller Smith Machine to include the optional Workbench-Utility Bench and Lat Tower Option which will allow you to expand your home gym further with a wide variety of exercises.
*The optional WB-LTO requires a "Lat Tower Option Connector" (WB-LTO-RS-CN) to connect with the Roller system machine (sold separately, you can find them in the POWERTEC category).
Dimension (L x W x H) (inches): 42" x 82.5" x 82.6"