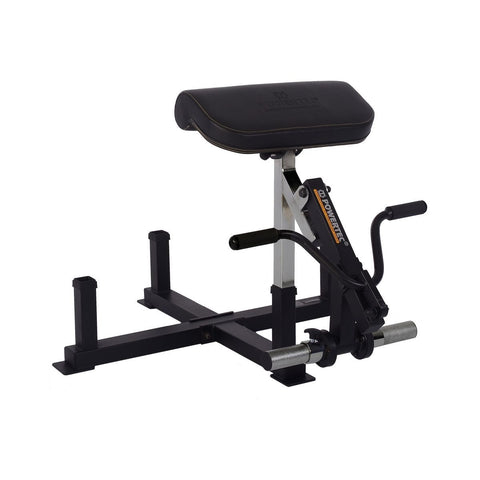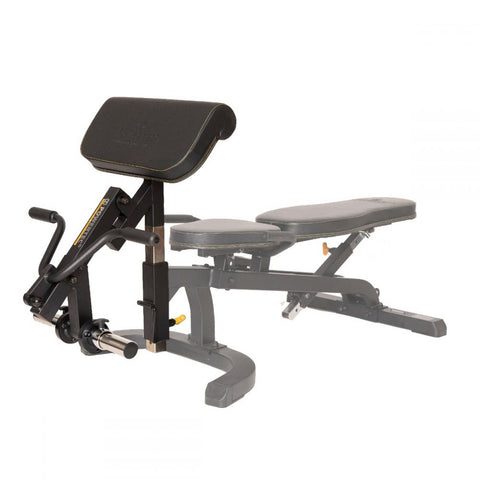 Powertec
Powertec Workbench Curl Machine Accessory (WB-CMA)
The ultimate machine to blast and build your biceps" This plate loaded attachment is a must for any workbench.
NEW with stainless steel weight horns and insert tube.
Though it is only an attachment by definition; it adds a whole new exercise station to your existing work bench. You can check out the exercise matrix to see a wide variety of exercises this station has to offer. Powertec's modular accessories are designed to fit all Powertec WORKBENCH models. All accessories are designed to provide a unique expansion of your gym functions at a very affordable price. Weights and Benches are not included with accessories.
Dimension (L x W x H) (inches): 23" x 26" x 32"