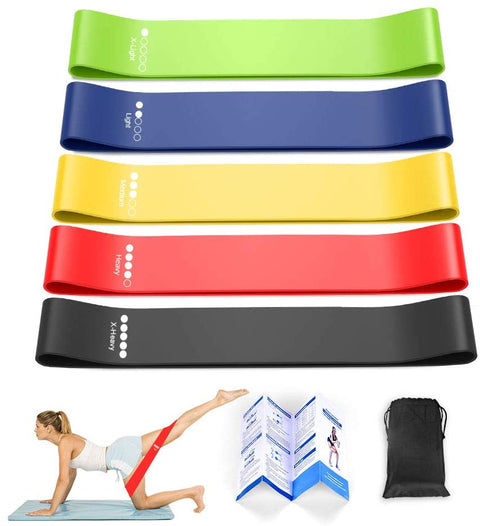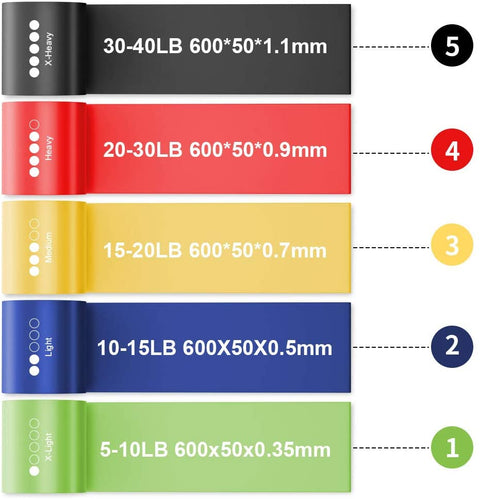 Vice Versus
Set of 5 Loop Bands (Resistance band)
Set of 5 Loop bands
FEATURES:
 

Your loop band set includes a photo-illustrated workout guide so you can start your training on the spot. It contains exercises for both the lower and the upper body, for a true full-body workout. Each exercise is described in two simple steps and accompanied by glossy color photos.

24 inches, width: 2 inches. These top quality loop bands come in 5 levels which are clearly marked on the bands. Made from natural latex they are ultra durable: your best bet for fitness, yoga, cardio, calisthenics, crossfit, strength training, pilates, and physical therapy.

Made from high quality latex that is smooth as silk; they are very comfortable on the skin even after the longest workouts.