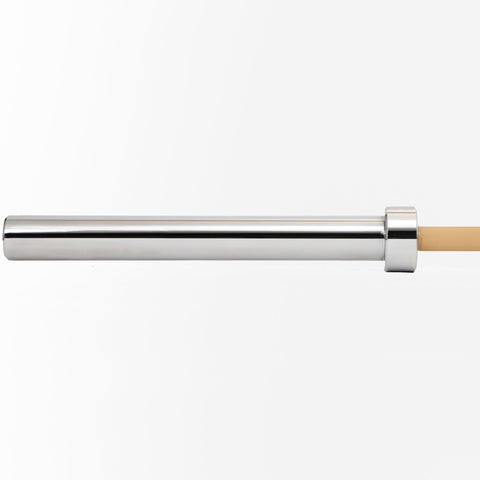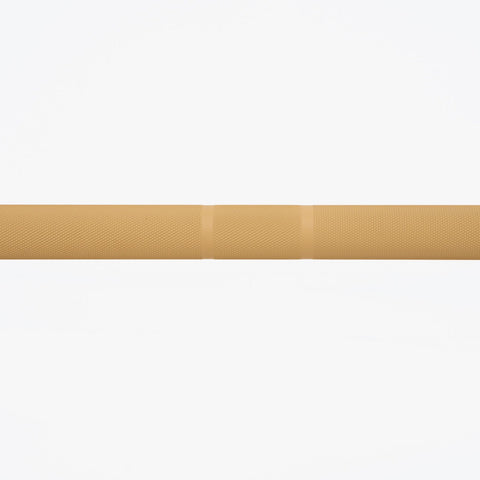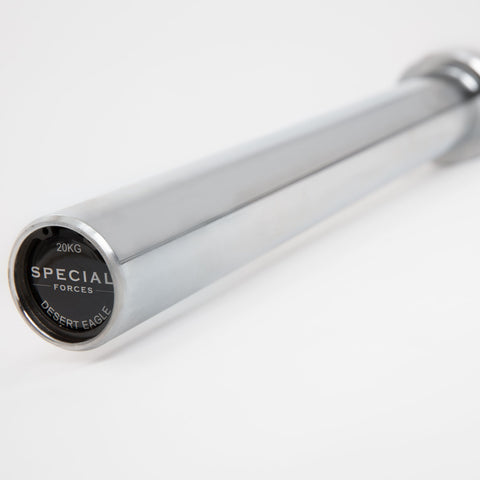 Special-Forces
Special-Forces Desert Eagle Men Olympic Bar 750lbs
Special-Forces Desert Eagle Olympic Bar/Barbell
Proudly designed in Canada!
7' Olympic Bar is the most popular international bar on the market. Precision engineered for balance and long lasting performance. Designed with medium depth diamond knurled surface and sleeves that swivel at the most delicate touch. This prohibits the bar from warping and reduces pressure on the wrists.
Heavy duty Olympic bar ideal for small studios or serious home users who lift Olympic weights. 


Each barbell is composed of 4 Bearings & 2 Bushings. This allows maximum spinning in order to reduce wrist fatigue.
Colors
Sleeves : Beige
Shaft : Chrome
SPECIAL FORCES Logo label on the center of the shaft
Description
Brand : Special Forces
Type : Men's Bar
Usage : Multipurpose, Olympic Lifting, Powerlifting, Weightlifting
Bar weight : 20kg
Diameter : 28.5 MM
Shaft Coating : Beige
Knurl Mark : Dual
4 Bearings + 2 Cooper Bushings for maximum Ergonomic Flexibility
7 feet length
16.4" Sleeve Length
Maximum Load : 750 LBS
Tensile Strength : 130,000 PSI
Warranty: Limited 1 year