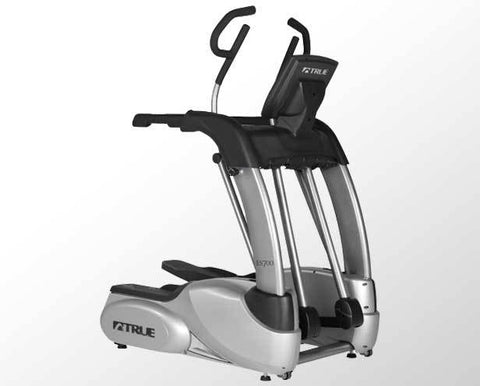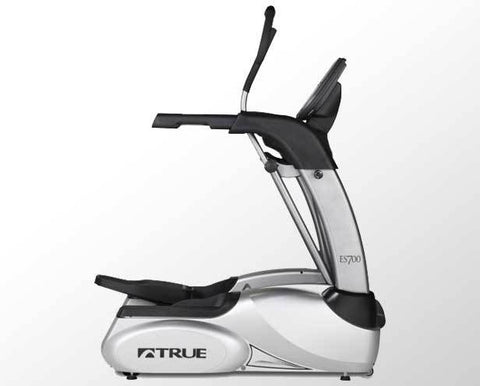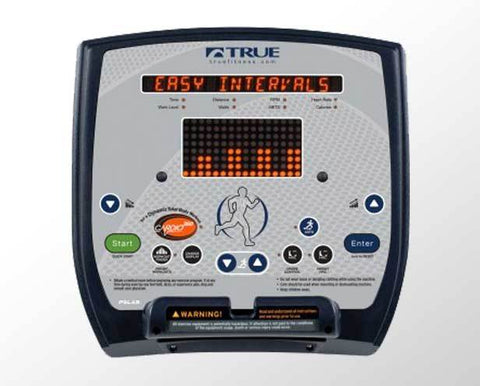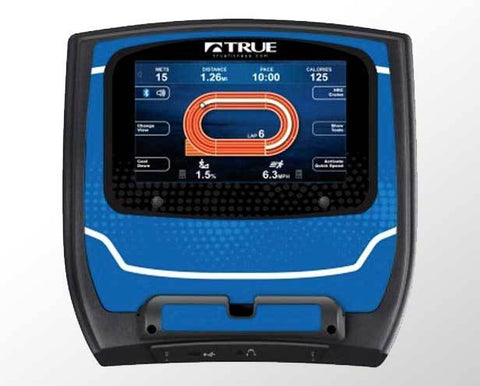 TRUE
True ES700 Elliptical
The TRUE ES700 home elliptical trainer is part of a new, exciting series of residential elliptical machines with a sleek, dynamic design made for inspiration and durability. Engineered with commercial-grade materials, is takes home-exercise to new levels, with safe, comfortable, low-impact body workouts that will help motivate you and enable you to reach your fitness goals. Use it to tone your muscles and increase endurance with a cross-trainer that has been designed to give users the most natural movement available on any elliptical on the market.
Key features worth noting include


Auto Stride: An electronic adjustable stride feature that will help you find the perfect stride based on the natural movement of your body at various speeds.


Cardio 360: Virtual training coach for a total-body workout that will shape and tone every major muscle group. It also features an upper-body only workout option.


HRC Cruise Control: Paired with the legendary Heart Rate Control technology, one touch HRC Cruise Control allows you to lock in on your targeted heart rate. Once your target is entered it will adjust speed and incline automatically throughout the duration of your workout to maintain your target heart rate.


Multi-Grip Handles: Enhance your workouts by allowing your to work multiple muscles groups.


iPod connectivity: Available with the advanced console option; allows you to charge as well as change songs and volume on display.


Orthopedic Cushioned foot pads: During exercise you will notice the exceptional comfort of TRUEs Soft Step orthopedic foot pads that decrease the stress of impact on your joints. Easily removable for cleaning.


USB port: export your workout data and keep track of your fitness goals; also enables you to update data


Wireless Polar equipped system: Assists in maintaining your optimal heart rate to maximize your workouts.