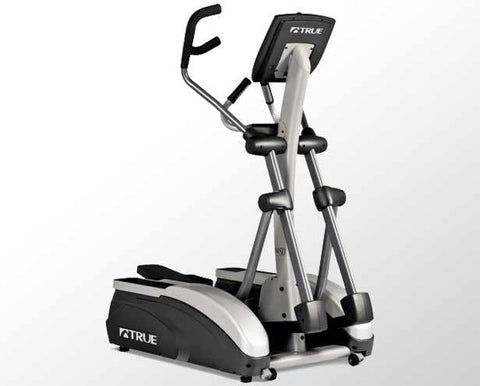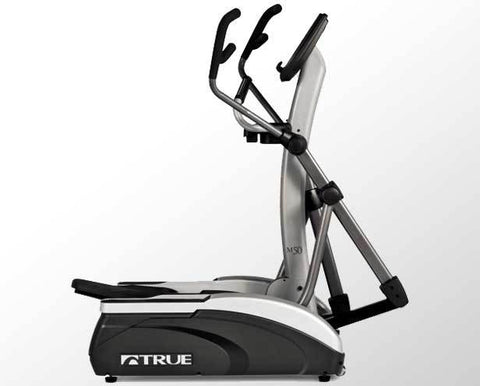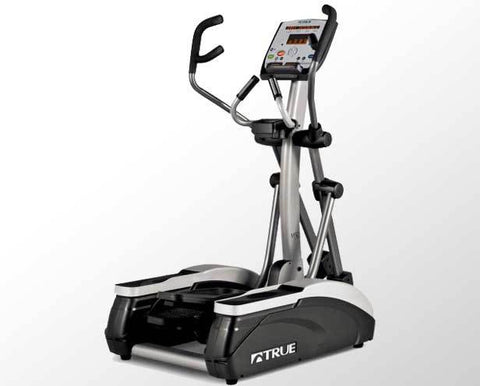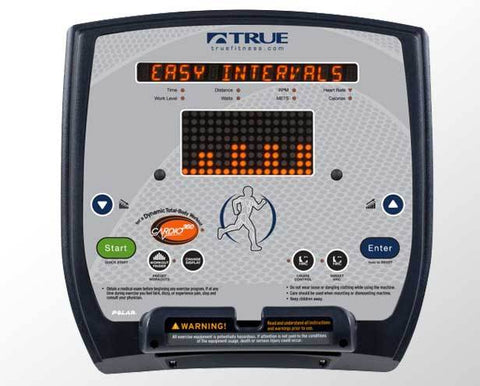 TRUE
True M50 Elliptical
Featuring TRUEs trademarked Cardio 360 program and virtual TRUE personal trainer, the M50 elliptical achieves a new degree of home cardio fitness. Now, work all the major muscle groups through a series of total body and isolating exercise in as short a time as 20 minutes. Plus, take advantage of TRUEs Heart Rate Control technology that will enable you to push to greater levels of fitness. Plus, the TRUE M50 home elliptical trainer isn't just great for exercise it looks good, too. The sleek, curved profile of this machine has a modern, polished look as well as a very small footprint. its breakdown capability is just 24, so it can fit through the smallest standard doorway.
Key features worth noting include


Cardio 360: Virtual training coach for a total-body workout that will shape and tone every major muscle group. It also features an upper-body only workout option.


HRC Cruise Control: Paired with the legendary Heart Rate Control technology, one touch HRC Cruise Control allows you to lock in on your targeted heart rate. Once your target is entered it will adjust speed and incline automatically throughout the duration of your workout to maintain your target heart rate.


Multi-Grip Handles: Enhance your workouts by allowing your to work multiple muscles groups.


Orthopedic Cushioned foot pads: During exercise you will notice the exceptional comfort of TRUEs Soft Step orthopedic foot pads that decrease the stress of impact on your joints.


Compatible wireless Polar system: Assists in maintaining your optimal heart rate to maximize your workouts.