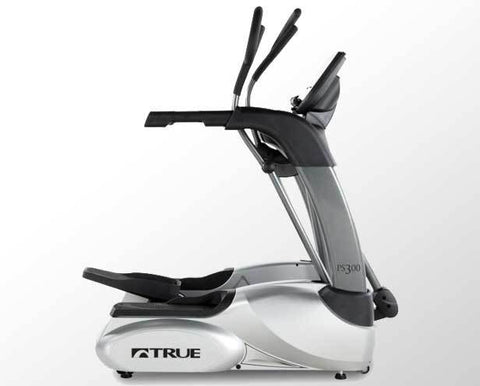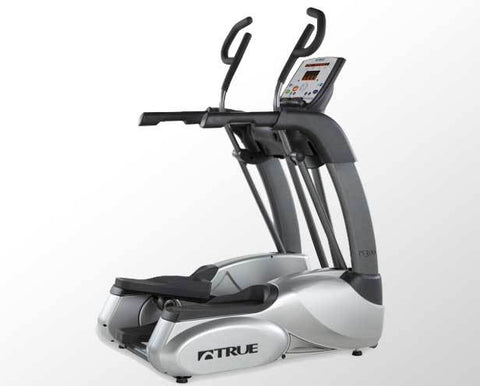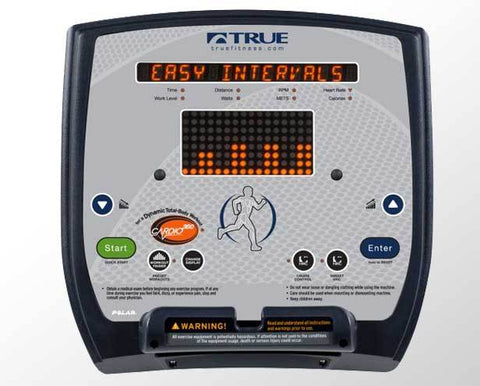 TRUE
True PS300 Elliptical
The TRUE PS300 home elliptical trainer is a premium machine designed to be totally user friendly for even faster results. Manufactured from commercial-grade materials, it boasts an ergonomically engineered design along with new and standard features for which the TRUE brand is renowned. The TRUE Core Drive system delivers the most comfortable workout possible, ensuring that the feel is absolutely natural and balanced during use. The well-established Heart Rate Control and HRC Cruise Control (for which TRUE equipment is recognized industry-wide) helps you maintain and maximize your cardio health.
Key features worth noting include


Cardio 360: Virtual training coach for a total-body workout that will shape and tone every major muscle group. It also features an upper-body only workout option.


HRC Cruise Control: Paired with the legendary Heart Rate Control technology, one touch HRC Cruise Control allows you to lock in on your targeted heart rate. Once your target is entered it will adjust speed and incline automatically throughout the duration of your workout to maintain your target heart rate.


Multi-Grip Handles: Enhance your workouts by allowing your to work multiple muscles groups.


Orthopedic Cushioned foot pads: During exercise you will notice the exceptional comfort of TRUEs Soft Step orthopedic foot pads that decrease the stress of impact on your joints. Easily removable for cleaning.


Wireless Polar equipped system: Assists in maintaining your optimal heart rate to maximize your workouts.


TRUE PS300 elliptical trainers are ideal for home use


Do exciting pre-set workouts that enable you to meet your fitness goals at home


Use the Quick Start feature for manual workouts or just to get started quickly


Choose between total body and upper-body only workouts


Make the best of Cardio 360 with the pre-set Arm Sculptor and Leg Shaper workouts


Do effective target heart rate workouts, and rely on Heart Rate Cruise Control to keep your target heart rate constant