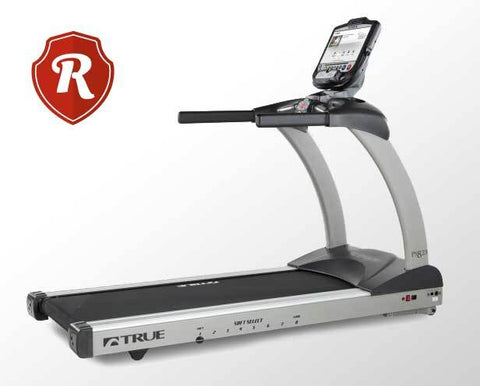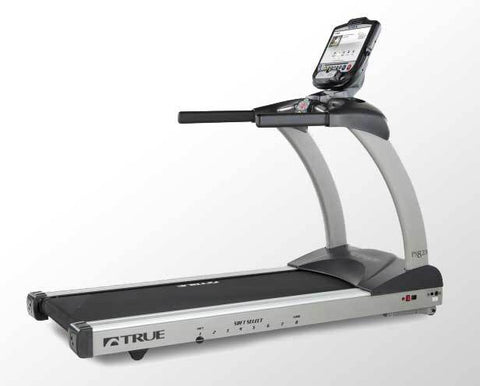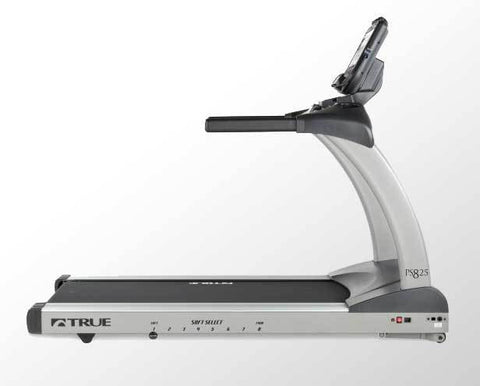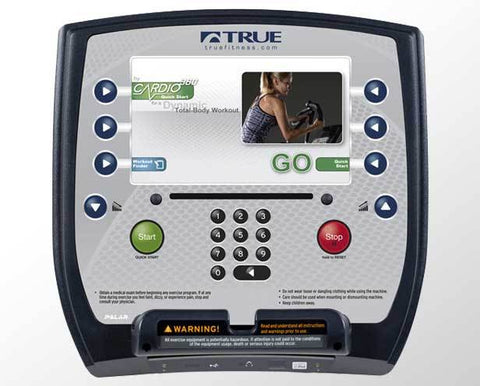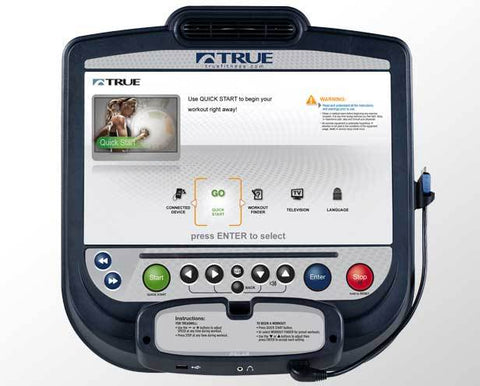 TRUE
True PS825 Treadmill
With the recognizable TRUE profile, the PS825 will look great in any room of your house. Plus, with quality fitness programs, and iPod connectivity, this treadmill has something to offer every user in your family.
EFFECTIVE AND INSPIRING HOME TREADMILL WORKOUTS
The TRUE PS825 is equipped with a digital contact heart rate monitoring system to assist you in maintaining your optimal heart rate to maximize your workouts. Whether you're looking to lose weight or increase cardio endurance, heart rate training is a crucial element in achieving your goals because weight loss requires you to maintain a lower heart rate than a cardio endurance regimen.
TRUE IMPACT ABSORPTION
TRUEs patented Soft System offers the most biomechanically correct running surface available. Neoprene shock absorbers in the front third of the deck cushion each foot strike, while the back of the deck provides a firmer surface allowing for a stronger push off with each stride. Soft Select puts you in control of the level of softness or firmness of the deck.
HEART RATE CONTROLLED TREADMILL WORKOUTS
TRUE HRC Cruise Control allows you to lock in on your targeted heart rate. Once your target is entered, one touch TRUE HRC Cruise Control will adjust speed and incline automatically throughout the duration of your workout to maintain your target heart rate, just like the Cruise Control in your car.