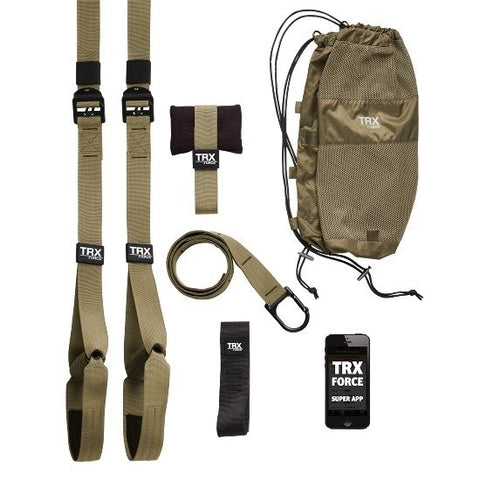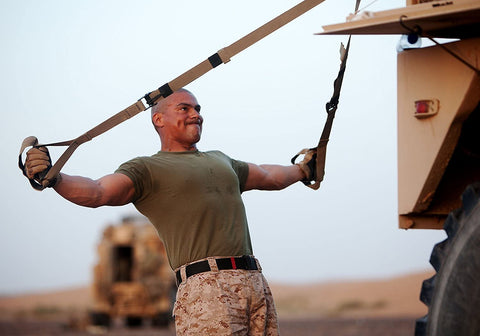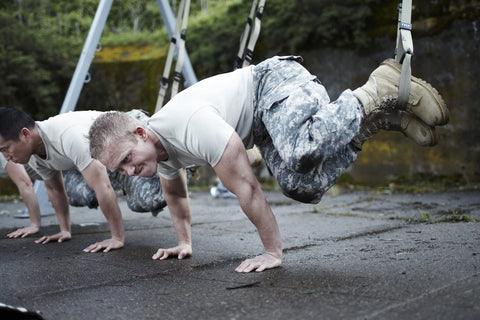 TRX
TRX Tactical Force Kit Trainer
Never miss a workout, no matter where your mission takes you. The TRX TACTICAL GYM is our most rugged Suspension Trainer, allowing you to train in the most extreme of conditions. Includes one year FREE on the TRX APP ($49.95 value) and the TRX FORCE APP, our 12-week comprehensive Conditioning Program + 4-week Pull-Up Program.
WHAT'S INCLUDED
The TRX Tactical Gym delivers anchoring solutions and workouts for any situation, so no matter where your mission takes you, you never have to miss a workout.
TRX TACTICAL SUSPENSION TRAINER
TRX DOOR ANCHOR
TRX SUSPENSION ANCHOR
TRX MESH BACKPACK
TRX XTENDER
FREE ONE-YEAR ACCESS TO TRX APP
TRX FORCE® APP
TRX Tactical Force Kit Trainer:
Strong, lightweight carabiner

Equalizer & locking loops keep even length

Lightweight aluminum D-ring adjusters

Durable rubber handles
MADE FOR THE MISSION
TRX Tactical is made from lightweight and durable materials designed for taking punishment. It's easy to transport and sets up nearly anywhere in less than 60 seconds.
TACTICAL CONDITIONING PROGRAM
Purchase includes a mobile app featuring a comprehensive 12-week conditioning program proven to keep elite tactical athletes mission-ready.