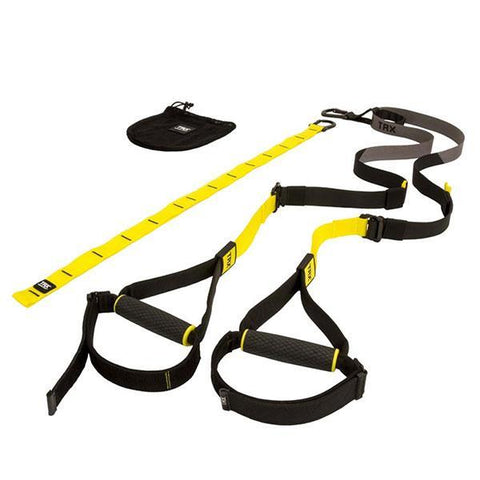 TRX
TRX Club Suspension Training Kit
The TRX commercial suspension trainer is their most innovative product to date, designed to meet the demands of high volume usage. It combines innovative features and a fresh new look to be a very durable and user-friendly product.

The commercial pack includes:
TRX commercial suspension trainer
Xtender and locking carabiner
Allen wrench
Get Started insert
Specifications
Locking Carabiner: keeps it safe and secure
Equalizer Loop: self leveling straps that allow for quick transition
Locking Loop: a safety feature that keeps the user from falling if grip is lost on one handle.
New Padded Triangles: larger and padded for comfort
New Antimicrobial Handles: stop the spread of germs
New Adjustable Foot Cradles: anti-slipage and cushy padding