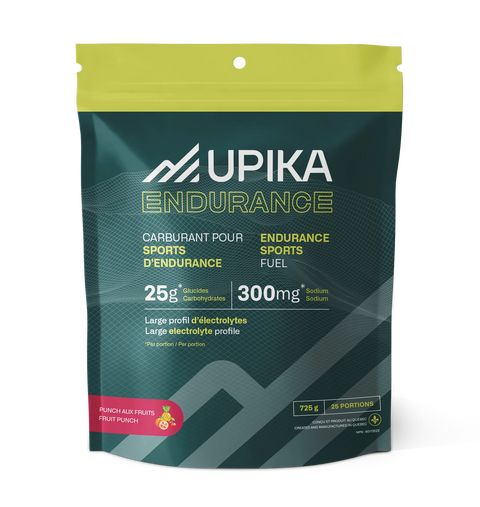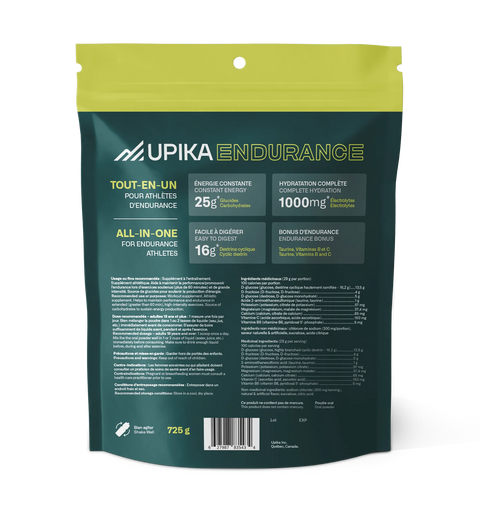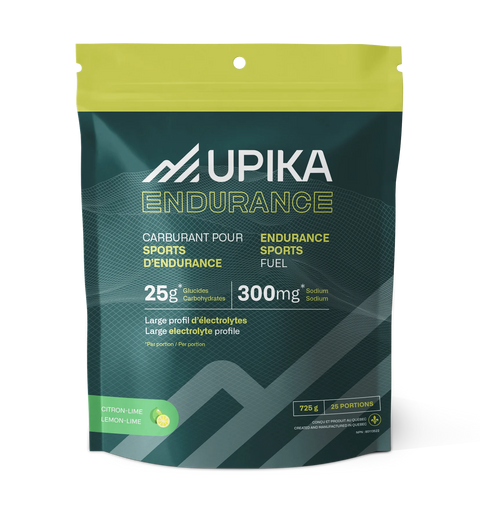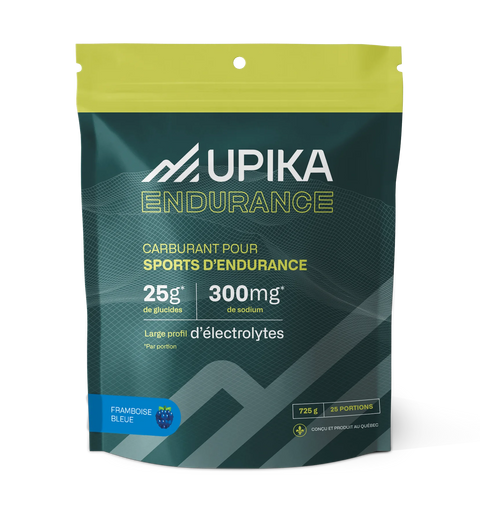 Upika
UPIKA Endurance
The ultimate all-in-one to support your efforts
Constant energy
25g of high-quality carbohydrates for sustained energy.
Complete hydration
300mg of sodium for water retention and a broad electrolyte profile to replace those lost during exercise.
Easy to digest
16g of cyclic dextrin, a carbohydrate with fast gastric emptying that eliminates digestive discomforts.
Endurance bonus
1g of taurine and added vitamins B and C to improve muscle endurance.
Medicinal ingredients
D-glucose (Glucose, Highly branched cyclic dextrin 16.2 g) - 13.5g D-Fructose (D-Fructose, D-Fructose) - 4g D-glucose (Dextrose, D-glucose monohydrate) - 5g 2-aminoethanesulfonic acid (Taurine, Taurine) - 100 mg Potassium (Potassium, Potassium citrate) - 57 mg Magnesium (Magnesium, Magnesium malate) - 37.4 mg Calcium (Calcium, Calcium citrate) - 65 mg Vitamin C (Ascorbic acid, Ascorbic acid) - 150mg Vitamin B6 (Vitamin B6, Pyridoxal 5'-phosphate) - 5 mg
Nonmedicinal ingredients
Himalayan pink salt (300 mg/serving), Natural & artificial flavor, Sucralose, Citric acid