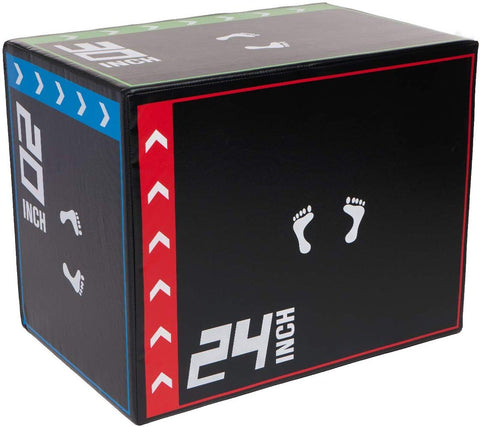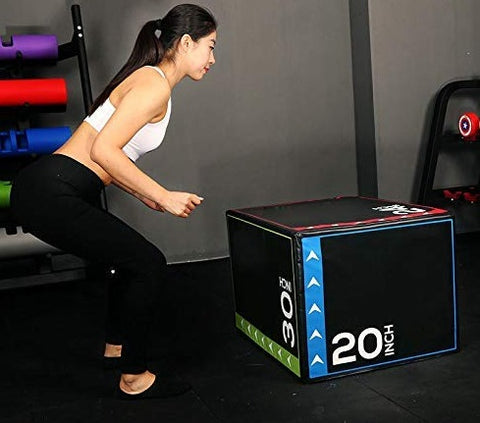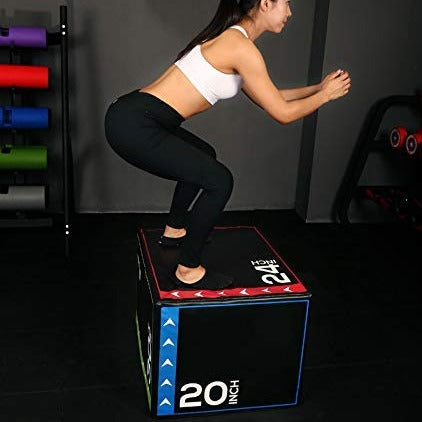 Vice Versus
Vice Versus Soft-Sided Plyo Box Jump
3-in-1 Soft-Sided Plyometrics Box Jump
Get the MOST STABLE 20", 24" and 30" tall plyobox jump, all in one.
A Stable Plyo Box with a Shifting Low Centre of Gravity
This virtually eliminates shifting and tilting of the plyo box while in use.
This 3-in-1  Plyo Box is a staple item of any fitness studio or box. It allows you to customize your workout and adjust on the fly. This unmatched versatility removes clutter from your workout space. Simply rotate the plyo box to your desired height and jump. This item is soft and safe, no more tibia injury!
With a reinforced wooden core, surrounded with a multi-layered foam covering, safety and durability are of crucial importance.
The durable vinyl cover resists wear and tear while remaining firm even after heavy use. Never worry about footprints or dirt again, as the vinyl covering allows for easy cleanup.
Special Features:
Safest Plyo Box Available
Solid and Stable
Durable Wood Interior Core
Multi-Layered Foam
Double Stitched Vinyl Upholstery
Resists Compression
20", 24" and 30" Heights in One Plyo Box
Specifications:
Total Weight: 65 lbs 
15mm wooden board constructed core
70mm foam pad thickness
Length: 30"
Width: 20"
Height: 24"
Plyometric exercises are perfect to improve an athletes ability and skill and will seriously increase speed and strength. Plyometrics will improve the ability of an athlete to start quicker, accelerate faster, change direction more quickly. A must have for all athletes to improve these functions.