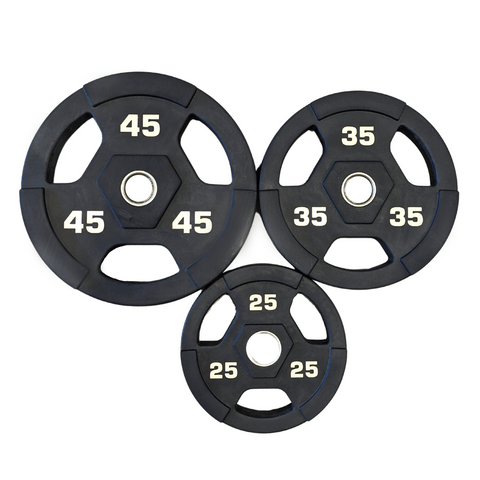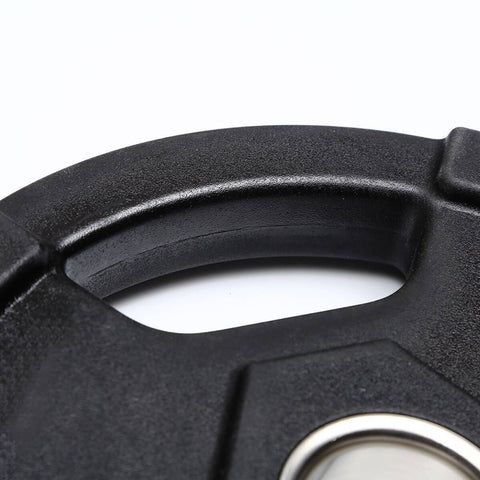 Vice Versus
VICE-VERSUS Rubber Plate with Grips
VICE-VERSUS Rubber Olympic Plate with Grips
SOLD INDIVIDUALLY!
FINAL SALE, NO RETURN!
25lbs-35lbs-45lbs IN STOCK (LIMITED QUANTITIES!)


Rubber Olympic Weight Plate With Grips
The Olympic Rubber Weight Plates feature an innovative interlocking design, as well as 3 easy to grab handles that make plate pickup much easier. The thick rubber coating on the plates increases durability, protects equipment, enhances appearance, diminishes noise, and is easy to clean.
Heavy-duty rubber to prevent scuffing or damage to equipment, walls or floors.

These plates feature an integrated metal sleeve providing a smooth, secure fit onto any Olympic bar.

Official 2"