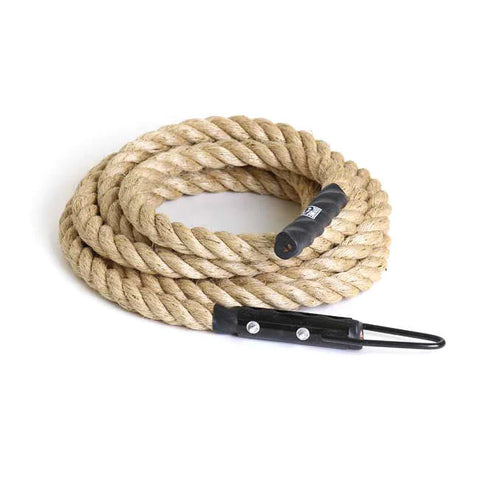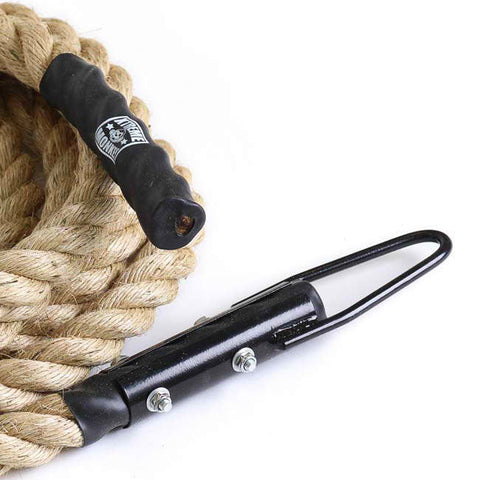 Xtreme Monkey
XM 25' Climbing Rope - Sisal
The evolution of fitness to functional movements has sparked a rebirth in the simple yet highly effective art of training with ropes.
An industrial-grade metal clamp has been added to over one of the capped ends to increase the strength of the rope, facilitate a secure anchor point or to add attachments to build hand strength.
Rope measures: 25' (feet) in length and 1.5" (inches) in diameter
Best seller for Cross Fitters!
Warning! Rope climbing is inherently dangerous. Fitness Nutrition does not recommend climbing ropes without using several landing pads at the base of all climbing ropes. By purchasing this product with this warning being posted Fitness Nutrition absolves itself from any claims made while using the XM FITNESS brand of climbing ropes.