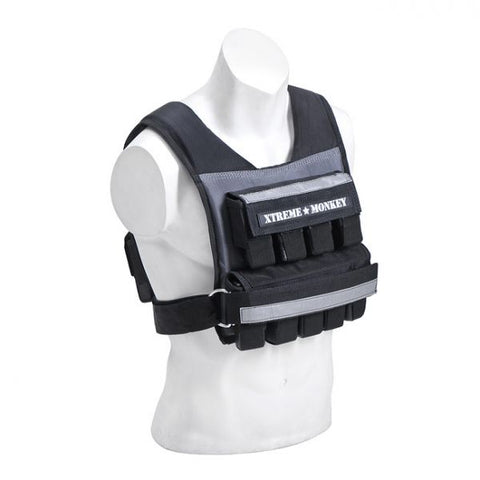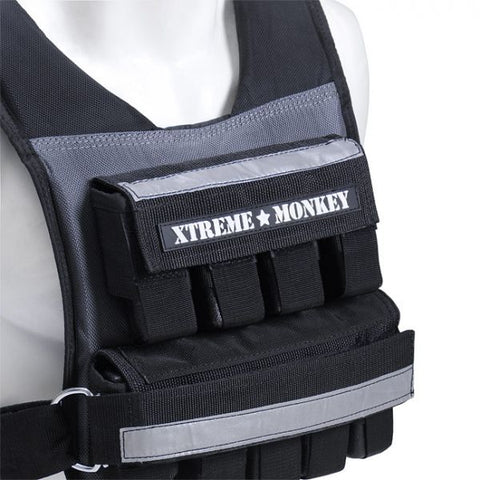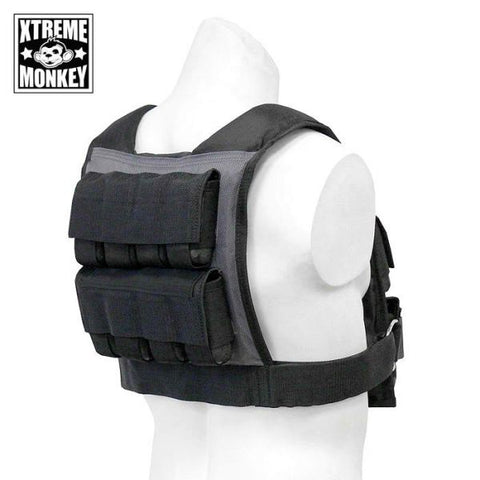 Xtreme Monkey
XM Commercial Weighted Vest - 25 to 55 lbs
XM Fitness 25,35, 45 and 55 lbs Commercial Weighted Vest
The Xtreme Monkey commercial weight vest doesn't sag! And the weight is evenly distributed throughout the vest for comfort and balance. The NEW design allows you to freely exercise without worrying about weights falling out of the vest.
35lbs adjustable vest
16 incremental weights
Easy adjustable velcro strap
Commercial material to ensure no rips or tears
Perfect for :
Handstand push-ups
Burpees
Bear crawls
Benefits :
Increase the workload of your training session
Burn more calories and lose more weight
Increase metabolic rate.
Improve muscle and bone density
Increase muscle strength and endurance
Great to overload that morning walk and burn extra calories
Increase the demand on body weight exercises
Take your training to a new level.