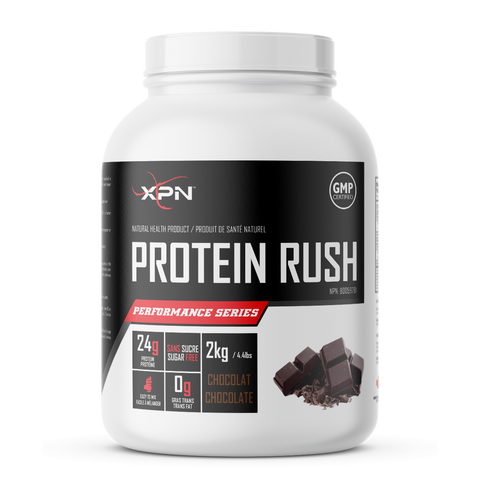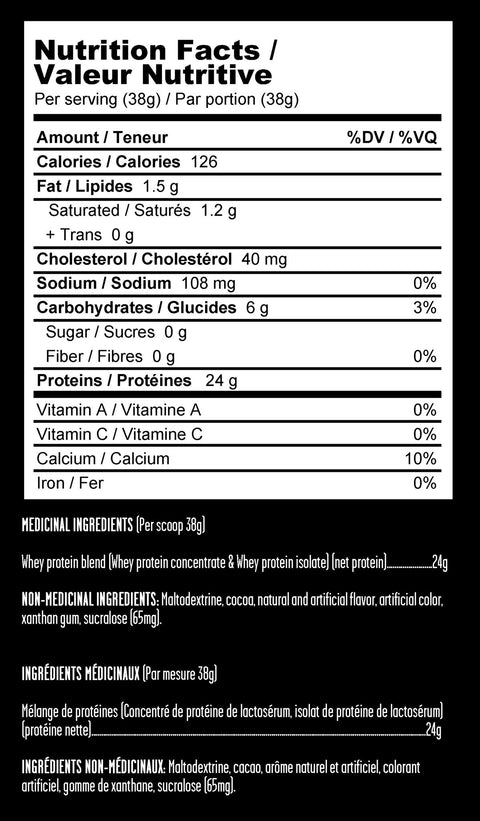 XPN
XPN Protein Rush (2kg)
Give your body what it takes to recover without compromise!
Containing 24 grams of protein of superior quality (by measurement) and easy to mix, it is a must for the recovery of muscle tissue.
With its fast absorption, high biological value and impeccable taste, all athletes appreciate the low fat content (no trans fat), while offering you the necessary protein to support the recovery of the warrior in you.
Protein Rush is manufactured according to good manufacturing practices to ensure you a product of irreproachable quality. In addition, this formula is gluten-free.
Protein Rush, an essential to add to your arsenal!
RECOMMENDED USE OR PURPOSE :Source of essential amino acids involved in muscle protein synthesis. Excellent source of protein which helps build and repair body tissues. Excellent source of protein which helps build antibodies.
DURATION OF USE :For use beyond 12 weeks, consult a health care practitioner
RECOMMENDED DOSE :Adults: Take 1-3 scoops capsules daily. Mix with 16 oz of water or juice. Take a few hours before or after taking other medications.
WARNINGS :Consult a health care practitioner prior to use if you are pregnant or breastfeeding, or if you have liver or kidney disease.
KNOWN ADVERSE REACTIONS :If you have a milk allergy, do not use this product.