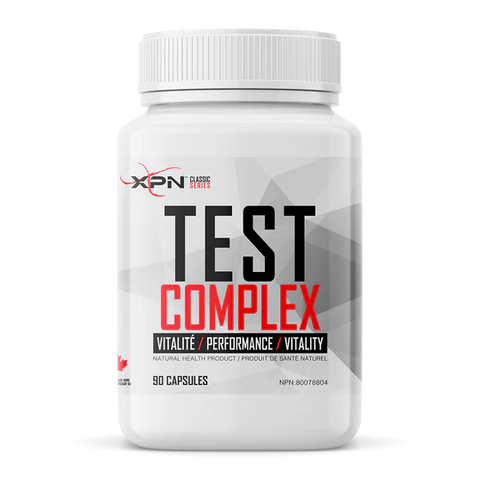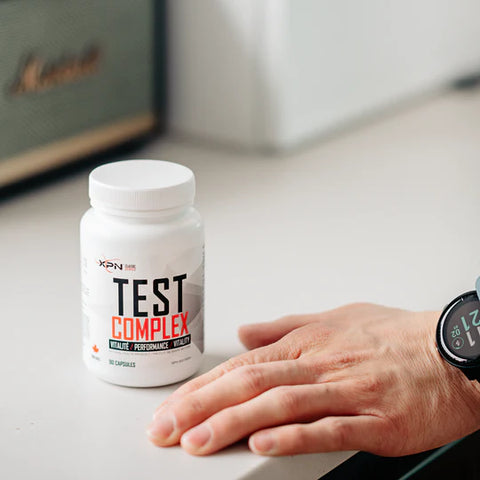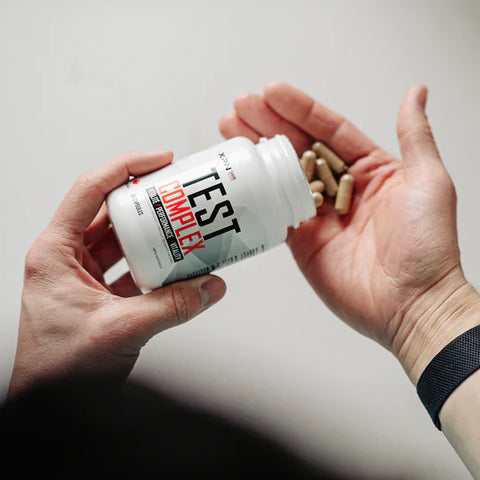 XPN
XPN Test Complex
OVERVIEW :
Synergistic blend of herbs that naturally stimulates the production of testosterone

This unique blend acts as a precursor hormone to increase energy, athletic performance and muscle mass.
Tribulus enhances sexual performances in healthy individuals and improves athletic performances.
Maca, also known as Lepidium meyenii, stimulates sexual activity of men and women, increases sperm production, stimulates sensory nerves and also increases sexual desire.
Test Complex also contains horny goat weed, an ingredient that prevents impotence, general fatigue, chronic bronchitis and menstrual irregularities.
It also stimulates libido, the immune system and sperm production.
In regard to Avena Sativa, herbalists use it since the seventeenth century for various disorders including fatigue, nervous disorders, depression, insomnia and rheumatism.
(Formula formerly named Predator Xtrem)
INGREDIENTS :
MEDICINAL INGREDIENTS (per capsule):
Tribulus (Tribulus terrestris) (fruit)... 500 mg
Japanese Epimedium (Epimedium grandiflorum) (leaf)... 25 mg
Oats (Avena sativa) (herb)... 100 mg
4:1 extract equivalent to 400 mg of dried 
Maca herb (Lepidium meyenii) (root)... 125 mg
4:1 extract equivalent to 500 mg of dried leaf
NON-MEDICINAL INGREDIENT: Gelatin
RECOMMENDED USE : Tribulus is used traditionally used in Ayurveda as Vrysa (aphrodisiac) for men. Tribulus is used traditionally used in Ayurveda as Mutrala (diuretic).
DURATION OF USE : For occasional use only. 
RECOMMENDED DOSE :Adults. Take 3 capsules in the morning and 3 capsules in the afternoon. Take with food.
WARNINGS :
Consult a health care practitioner prior to use if you are taking prescription medication, if you are taking antidepressants, if you are taking blood thinners, if you have high blood pressure, if you suffer from any psychological disorder and/or condition such as frequent anxiety or depression, or if symptoms persist or worsen, or if new symptoms develop. Store in a cool dry area. Do not use if the seal is broken or missing. Keep out of reach of children.
CONTRAINDICATIONS: If you are pregnant or breastfeeding, do not use this product.
KNOWN ADVERSE REACTIONS: Hypersensitivity/allergy has been known to occur; in which case, discontinue use. Diuretic effect may occur.